Hi everyone! Hope your week is off to a great start.
Since I've started looking at colleges, I've known I want to go abroad. St Mike's has a great study abroad program and it's something I definitely want to take advantage of while I'm here- about 30% of our students do! The price of your study abroad program is even covered by your normal semester tuition, so it won't cost any extra! Semesters abroad are typically taken during Junior year, though at St. Mike's. It's far off, but since I really want to make sure it happens, I decided to schedule a meeting with Peggy Imai, the coordinator of study abroad.
A few of my friends have scheduled meetings with Peggy recently and all had great experiences. So yesterday, I went on the
Study Abroad website
and set up an appointment with her. Luckily, she had an opening today! I was able to make a 2pm appointment, so after I ate lunch I headed over to her office in Klein.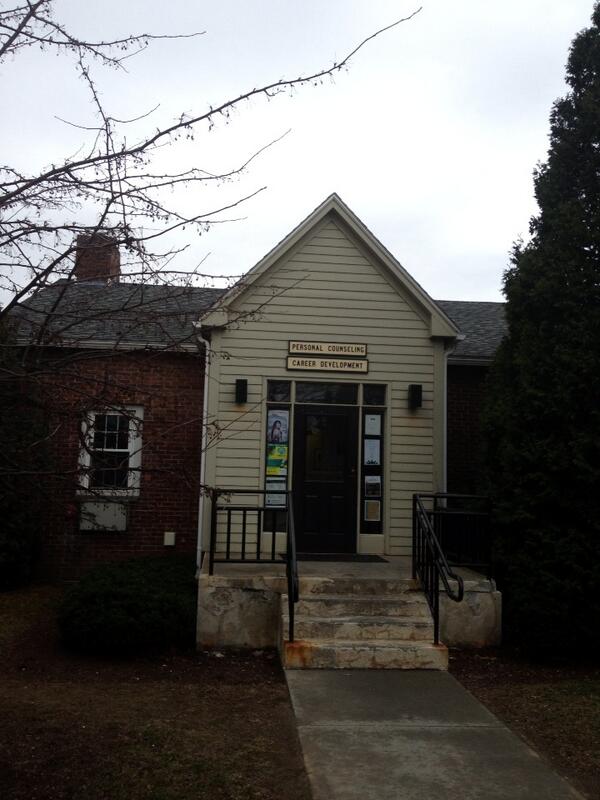 Klein! This building houses Human Resources, Personal Counseling, and Study Abroad.
Peggy was super helpful! First she gave me an overview on study abroad itself. St. Mike's has programs everywhere- seriously, the only place there isn't a program is Antarctica! I was really impressed by all the different options.
We talked about what I was looking for in a program. I did a little research before I showed up today, and decided I was looking for a program in London where I could do an internship. This helped to narrow my options down some, and Peggy gave me information on three different programs that met my needs- BU, AIFS (American Institute for Foreign Study), and Arcada. She gave me some information about how to "shop" around for a program that really gets me all I want from my study abroad experience. She gave me some awesome program books that contain all the information I need to select a program!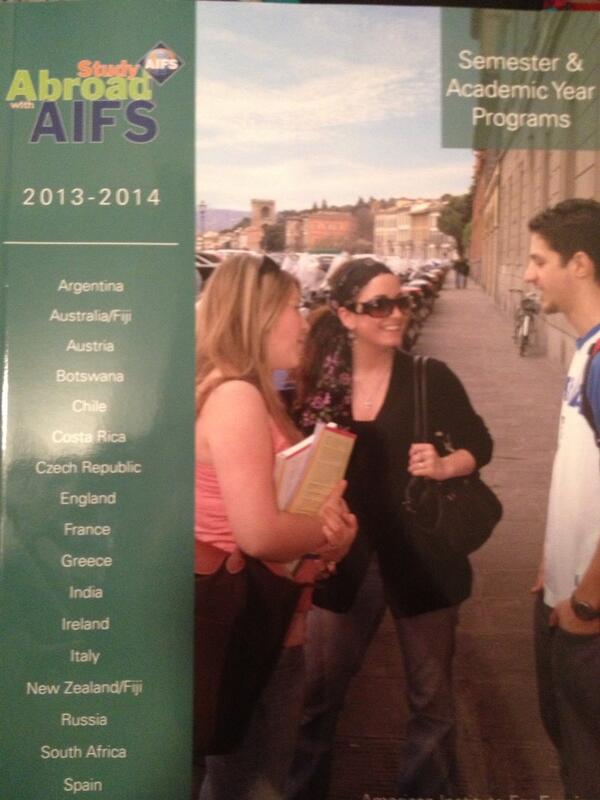 AIFS has a great program right in the middle of London!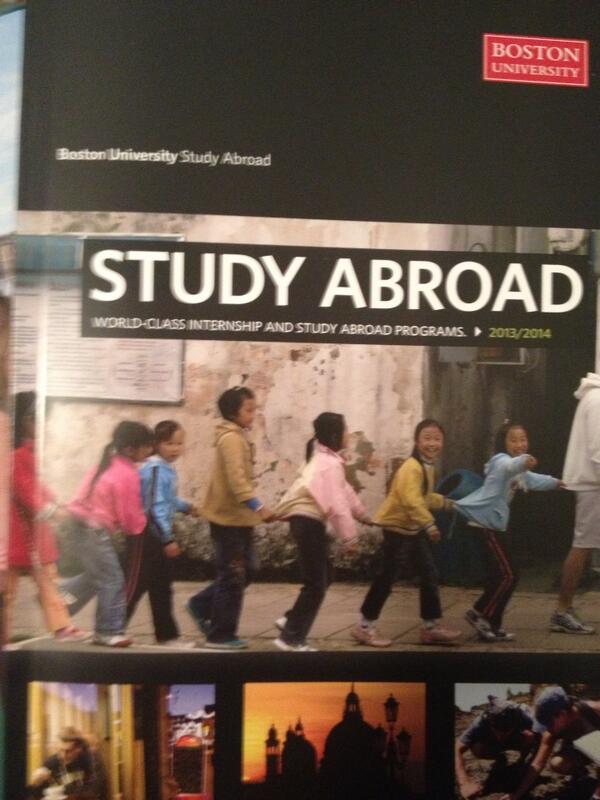 BU's Study Abroad program has some seriously interesting sounding classes!
After we talked about the programs themselves, Peggy gave me an overview on how the application process works. Since I want to be abroad in Fall 2014, I will start my application process next January. I have to do two applications- one to St. Mike's and one to the program itself. Then, she went over how the classes abroad will fit into the courses I need to graduate. I know that there will be a lot of information sessions for this next year, but I'm really glad that I was able to get a head start on everything. Peggy is a fantastic resource!
If you have any questions about study abroad or St. Mike's in general, please feel free to
contact me
!
Have a great rest of the week, everyone!