Hey there everyone!
I know I've neglected the blog a bit lately- sorry! This year started and work was on full speed from day one. Luckily, after two exams and a paper due at the end of last week, I get a bit of a breather this weekend and I can finally update!!
This year, I've been incredibly lucky to become a part of the VITA team. VITA is the peer to peer ministry group at St. Mike's and I joined them as the new co-leader of Dessert and the Divine! Dessert and the Divine meets the last Wednesday of the month and includes yummy desserts and discussion about God in a "family table" setting. It's a lot of fun and I am having a great time working with my co-leader,
Kate
!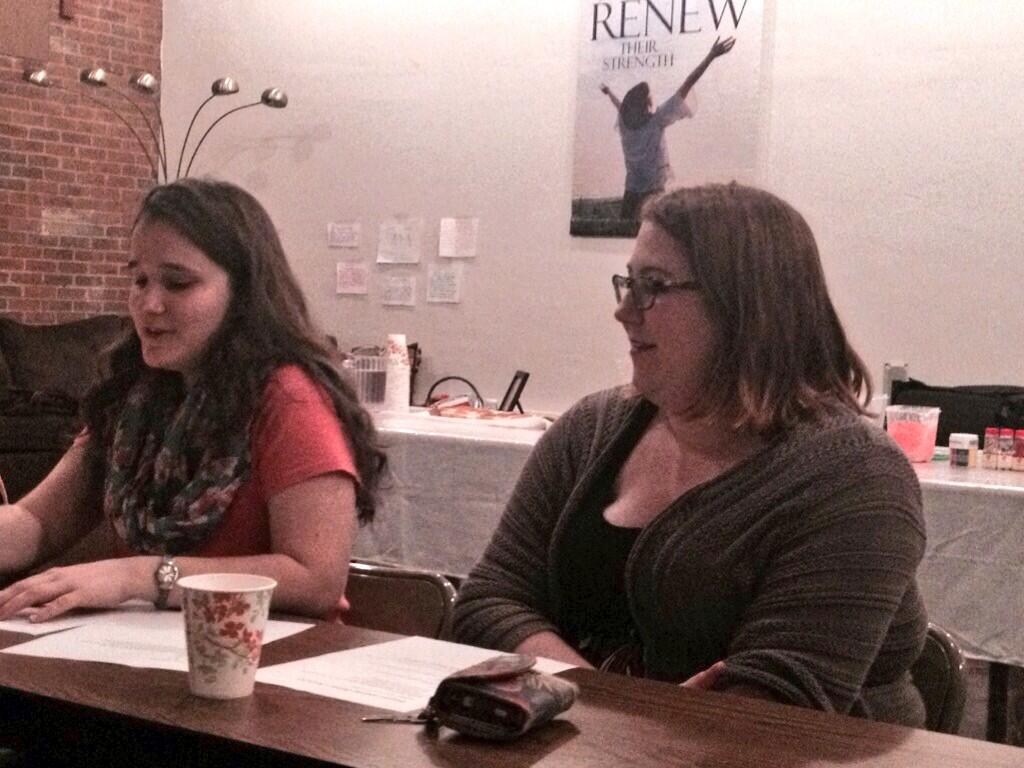 Kate and I leading Dessert and the Divine on Wednesday! (photo cred: the lovely Alex!)
For the theme of the first Dessert and the Divine, we discussed how we spend our time and if we have a good balance. The first month back at college can be a huge adjustment: to your classes, your living situation, to the schoolwork. It can be easy to balance all of that with a strong relationship with God, so we got a chance to discuss how to work on that and eat delicious cupcakes.
Cupcake construction zone
We had over 70 mini cupcakes, 4 colors of frosting, and various toppings like sprinkles and M&Ms. The cupcakes represented our weeks and the different frosting colors and toppings represented how we spend our weeks. The purpose of this activity was to reflect on what we fill our time with. We had to ask ourselves if we were spending too much time with friends, or not enough time on schoolwork. It was a chance to consider if we were doing a good job of bringing our relationship with God with us to every part of our week.
L-R Katie, Mary-Kate, Kristen, Jake, Amanda, Ellen
I feel really blessed to be leading Dessert and the Divine. VITA has been such a positive influence in my life over the past year and I'm happy to give back. It's nice to help provide a space that can give to others what I received. On Wednesday, I was a little worried that no one would come to Dessert and the Divine. It was a busy week and seemed like everyone was working on some project or studying for some exam. But in the end, fifteen people came out and I think everyone had a good time.
Just wanted to do a quick shout out to my grandmother for letting me borrow her hand mixer to make frosting- thanks Mammie!
Anyways, hopefully updates from me won't take as long here on out. If you have any questions about campus ministry or SMC life in general, feel free to
contact me
! Have a great week everyone!